Online Fitness & Nutrition Coaching
Fitness That Works For Your Schedule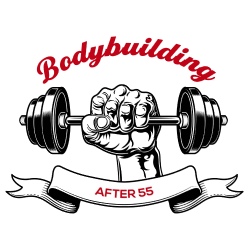 BodybuildingAfter55 offers a flexible, affordable way for older individuals to achieve realistic health and fitness goals with all the convenience of training in your own home, gym, or other personal space. Based on your individual needs, we custom tailor your workout or meal plans specifically to help you achieve your goals. Access your personal plan in the gym, at home, or on the road right from your cell phone with our custom app.
Are you Hungry For Change?
Get the best results in the least time - no matter your location, schedule or training experience.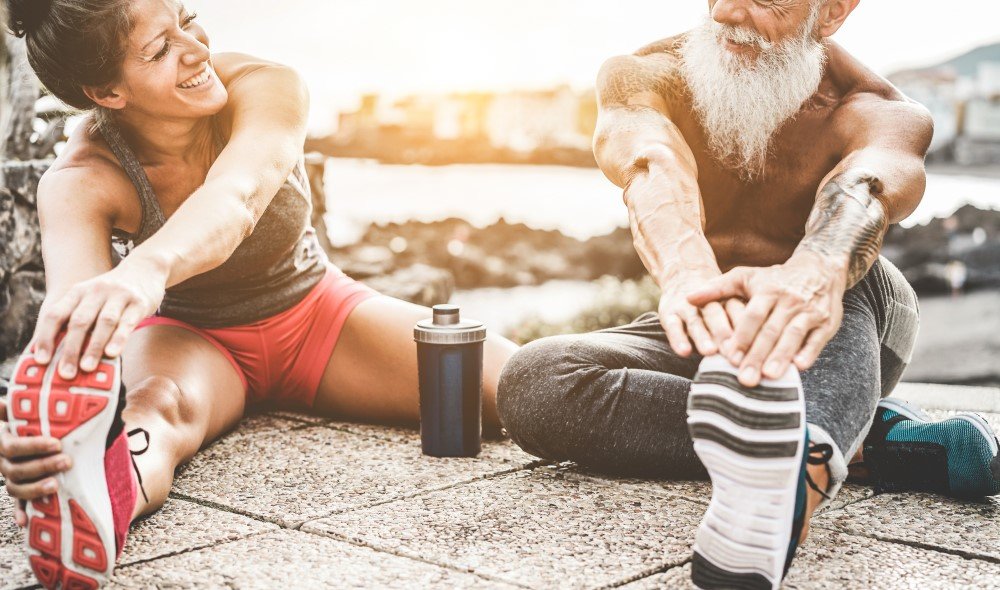 Let me take the guesswork out of losing weight, toning up and building lean muscle, once and for all! Don't just transform your body, transform your life.
Here at BodybuildingAfter55, our focus is on empowering everyone to achieve fitness & health as they age.
Are you an older adult that has gained weight over the past years?
Would you like to get stronger and improve mobility?
Are you having health problems due to inactivity and being overweight?
Do you want to be more active and get in better shape?
Are you living an unbalanced or sedentary lifestyle, and want to make a change?
If you answered yes to any of the above, don't worry, it's never too late to make changes to your lifestyle and get in great shape.
As we age, muscle mass naturally decreases. A loss in muscle mass can significantly reduce your mobility over time. However, with regular strength training we can improve our mobility by increasing muscular strength, regardless of age.
Later in life, our bodies require much more care than they did in our youth. We can no longer abuse and neglect our bodies without a second thought. With proper nutrition, supplements, and an effective strength training routine, we can slow down the natural muscle loss that happens as we age, as well as the aging process itself. In addition to that, it is possible to increase muscle mass very late in life.
Frequent strength training also helps to prevent many diseases. It is beneficial for the prevention and control of arthritis, diabetes, high blood pressure, depression and obesity. It can also improve mobility and balance, and helps menopausal women increase their bone density.
There is tons of information out there on the internet that one can attempt to use, but you can spend days, or even weeks researching and trying out things that just won't get you the results you want. If you want results, and you want them now, you can save yourself a lot of time and frustration by seeking out the assistance of someone with decades of firsthand experience in strength training and nutrition.
Through a variety of different services and plans, I offer people with any budget, sex, age or fitness experience a chance to achieve life-changing results.
If you don't know where to start, you've come to the right place. I can help you achieve your goals.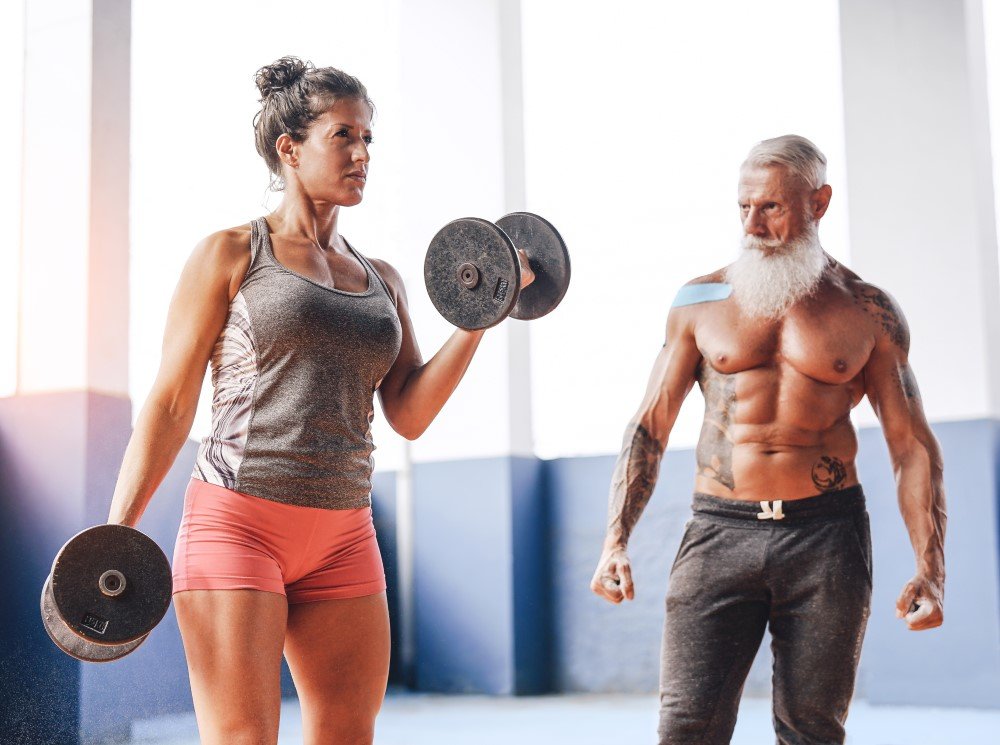 Why Use An Online Personal Trainer & Nutrition Coach
Personal Trainers Can Help You Achieve Your Goals In A Shorter Time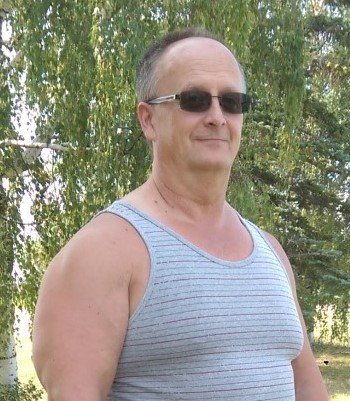 An online personal trainer and nutrition coach can provide you all of the services your require to transform your life into a healthy and fit lifestyle while allowing you the convenience of choosing your time and place, while also allowing you to save your hard earned money.
I have worked hard to ensure my training program is easy to use and follow,  interactive, and full of all the important information you need to be successful. Regardless of your location in Canada, USA, Australia, or any other country in the world, my online personal training and nutrition coaching can help you to reach your goals within a reasonable time frame.
Some of the benefits of my online personal training and nutrition coaching are the convenience and cost savings, as it is significantly lower than those for in person services. Also, you can complete the process from anywhere you want—at the gym, at home, at your office, or on the road!
Yes it's true that we don't have actual face-to-face time together, but with video conferencing and the message system of our app, allows us to connect virtually, as well allows you to send me questions 24-7. It is also true that I am not there to show you proper exercise form—but I have a video attached to every exercise in the app, which allows you to know exactly what you need to do, plus you send me your form videos for me to review.
There are many positive benefits that my online training and nutrition coaching provides you, ensuring your success as long as you put in the work.
I'm looking forward to working with you to achieve your goals and help you get in the best shape of your life.
Doug Paulson
Founder / Personal Trainer at BodybuildingAfter55
The BodybuildingAfter55 App
Online fitness and nutrition coaching delivered at a whole new level. Stay connected to your trainer, access your custom personalized workout and nutrition plan, and track your stats all in one place with the BodybuildingAfter55 app.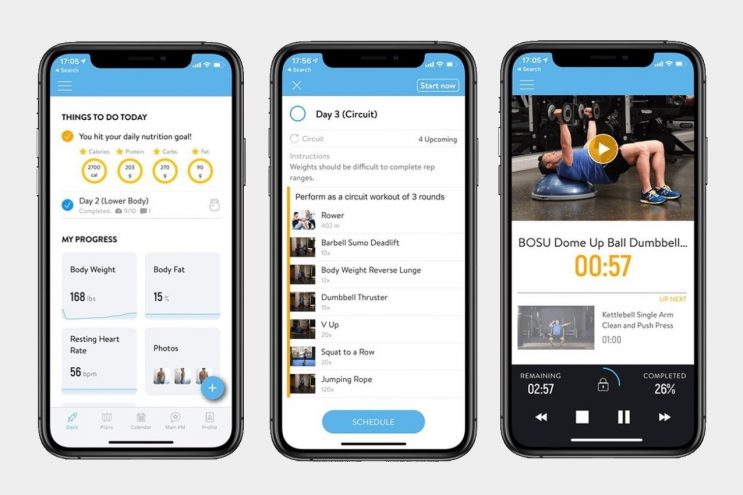 App Highlights
Works on Andriod and IOS devices as well as all desktop, laptop, and tablet computers
Personalized dashboard to see programs, track results, etc. using the mobile or desktop versions of our app
Workout tracking allows you to see your workout progress, stats for specific exercises, and more
Personalized workout calendar to keep all your workouts and other reminders organized in a easy to use calendar
Nutrition tracking by connecting your MyFitnessPal account to our app to view your food tracking and workout tracking all in the same convenient place
Access to hundreds of videos illustrating proper exercise form
Body stat tracking allows you to monitor changes in your weight, fat, body composition
24/7 access to us via the app message system allows you to send us a message at any time
Harness Technology To Make Things Convenient
Personalized For You, Your Goals, & Your Schedule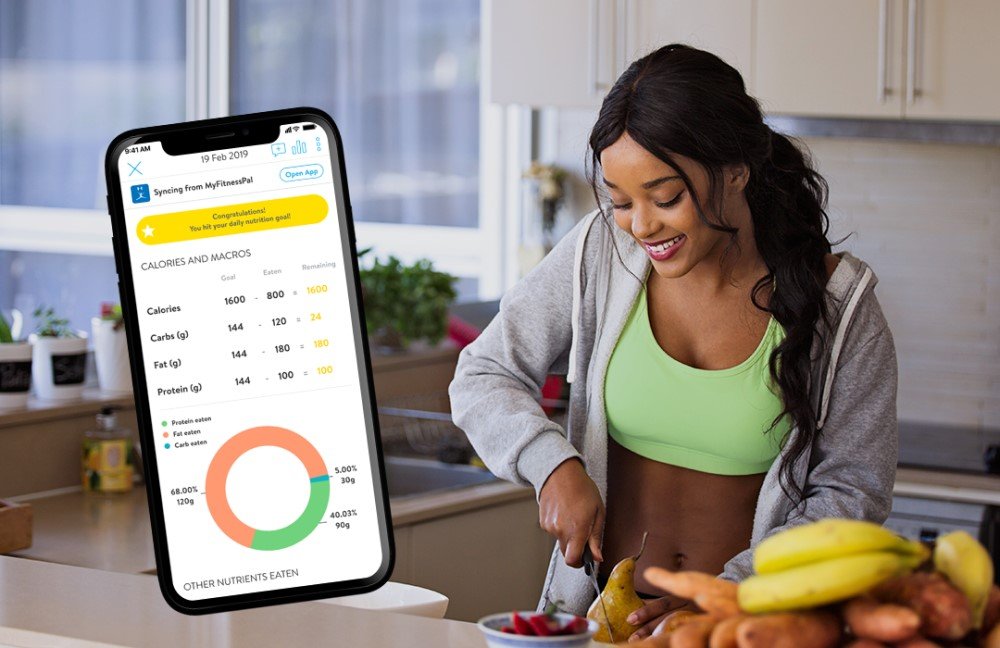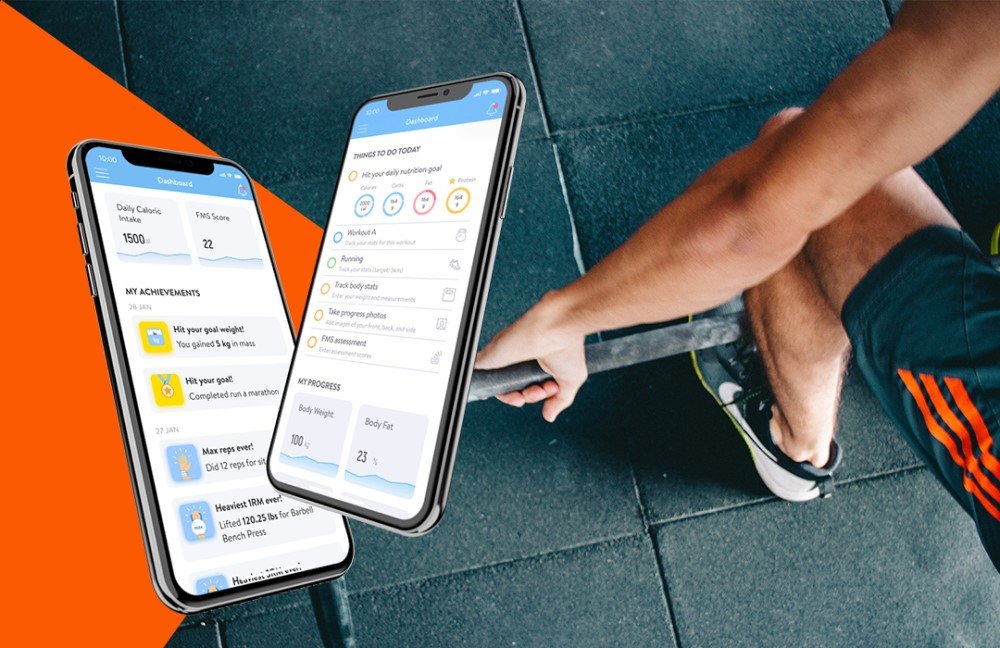 Custom Training & Nutrition
A total online personalized fitness plan uniquely designed and tailor-made for you, and only you, based on your current condition and fitness goal with regular updates.
All Your Stats In One Place
Workout history, personal bests, measurement trends, BMI and nutritional intake graphs.
Professional Exercise Videos
How-to videos of each exercise from a trained fitness professional for a virtual experience.
Mobility & Flexibility
With a program built around your busy schedule, family and work commitments can remain top priorities while you achieve the healthy lifestyle you desire. Take your plan and trainer anywhere you workout, in the gym, at home, or on the road 24/7.
Consistent Support & Motivation
Get ongoing support, motivation, positive accountability, and guidance to achieve your goals by conveniently checking in with your trainer right from the mobile app.
Messaging
Message your trainer directly from the mobile app for quick communication.
How To Get Started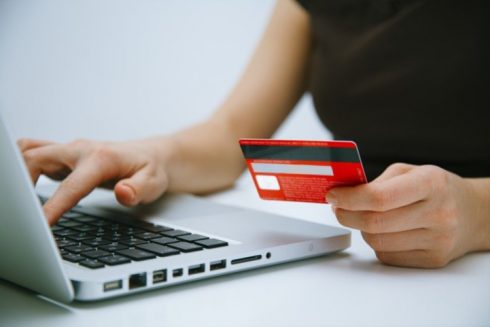 Pick Your Plan
Choose a coaching plan that best suits your needs, enroll and purchase your first month of coaching through the BodybuildingAfter55 fast and secure checkout to get started.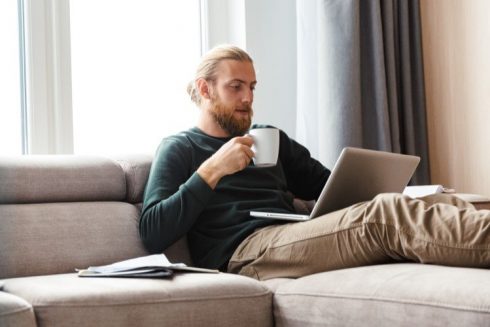 Fitness Questionnaire
Once enrolled, you will be sent the Fitness Assessment Form Questionnaire in the BodybuildingAfter55 app messenger to complete, so I can understand your current situation, your preferences, and what your goals are.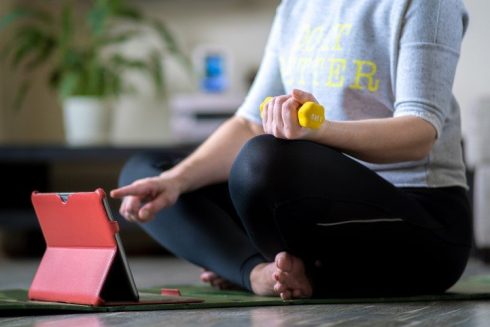 Let's Get Started
Submit your completed forms to me. I will then begin working on a program tailored specifically for you, based on your answers in the questionnaire. Usually within 24 hours of you submitting your forms, you will receive an invitation from me to book your first coaching session to get things going.
Need More Info?
Book A Free Inquiry Video Chat
To help you decide if BodybuildingAfter55 Online Fitness & Nutrition Coaching is right for you. I would be happy to meet via video chat for free! There is no obligation to enroll by inquiring.

A community of like minded individuals from all over the world that are interested in living a healthy lifestyle as we age. We are all here for the same goals, to be fit and healthy as we age.
This group was created for people to share their personal fitness journey with supportive friends in a positive community without worrying about negative comments.
You can find a wealth of knowledge and experience here from a wide variety of members.
Join our FREE Bodybuilding Community before requesting to join the group.